There's a perception that blogging is an expensive hobby. If, like me, you're a hobbyist blogger with no real intentions of making it your career, you're probably not doing much to make money from your hard work. And with brands dropping new makeup releases all over the place, it can feel like you need to buy all the things in order to keep up.
But blogging doesn't have to be expensive. Read on for my tops on how to be a budget beauty blogger…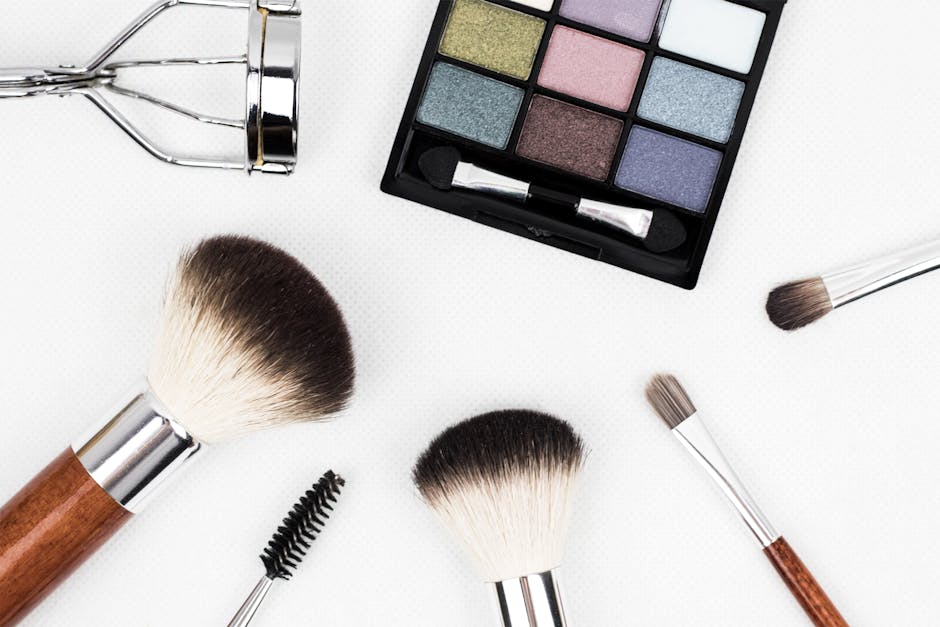 Post content around your existing collection
Sure, people are interested in hauls and reviews on the latest product releases but that's not all your readers are interested in. Here are some examples of posts you can create without needing to go out and buy anything:
Favourites
If you already have an extensive collection, you could post favourite higlighters or brow products or red lipsticks etc.
Makeup looks
What do you do with all that makeup you already have? Create a new look with it!
Makeup challenges
I haven't done one of these for a while but they are lots of fun! There are tons of these on YouTube such as the £20 full face challenge, mixed up makeup brushes challenge and the recent craze of mixing foundations together
Empties
Not buying new stuff all the time encourages you to use up your existing collection, and empties posts are my faves!
Tutorials and how-to guides
You don't have to be an expert to pull this off, but if you've discovered the perfect way to apply eyeliner or you've created a stunning halo eye, why not share it?
Blogging advice
I don't post a lot of these but we all have our own tips on blogging, and I didn't have to do or buy anything makeup-related to come up with this post!
Anti-hauls
I'm yet to do one of these but it looks really fun! Plus it will show you how much stuff you actually don't want to buy.
Declutters, makeup storage and collection
I'm obsessed with declutters, and it's always interesting to see what people have in their collection or how they store their makeup.
Wishlists
This is a great way to narrow down what you really want to buy in the future. And you'll know these are the things you really want rather than what you've seen other bloggers reviewing recently.
Review existing products
Not all product reviews have to be on brand new products. If you have something worthwhile to say on a product I'm interested in or even one I already own, I'm probably going to read it!
Only buy the things you want to try and set yourself a budget
Don't buy new makeup for the sake of a blog post unless you think you're actually going to get use out of it. If you're dying to test out a new release in multiple shades, try to only pick shades you will actually wear. I am guilty of convincing myself that I need something for a blog post but it is just an excuse!
Focus on growing your blog
Every blog starts somewhere and even the ones who do post about new products constantly don't amass thousands of followers overnight. There are lots of ways to grow to your blog including focusing on your photography and content and growing your social followings, all of which you can do without needing to spend a lot of money!
Join voucher and offer websites or find social media groups and forums
People love to get money off their purchase, but if you're not a bargain hunter yourself, there are plenty of people out there who will do it for you! Websites/Apps like Voucher Codes are great for reporting on codes you can redeem for money off your purchases or for general discounts.
When it comes to drugstore makeup, I pretty much never buy anything unless there's some sort of offer on at Boots or Superdrug. Shoptagr is also a great tool for online shopping.
Participate in makeup swaps or sell unwanted makeup
This probably works best if you have a group of beauty bloggers willing to swap with you so you each get to try something new. If there's something in your collection that's really not getting used, you can always try selling it too with something like Depop, though I personally haven't found it's worth doing unless you're selling something highend/expensive.
I hope you found this post useful! Let me know your budget beauty tips! x